Sofia Baêta - Project Coordinator

My name is Sofia Baêta, I'm an Energy and Environmental Engineering student from Lisbon and I've been in ESN for a little bit over two years. This past year I was the Project Manager and Vice-National Representative of ESN Portugal, giving me the opportunity to learn and teach about international projects, and probably to cross paths with some of you. As National Coordinator of ExchangeAbility, I've tried to educate myself on the topic, while inspiring our local coordinators to do the same. At the same time, my passion and motivation for ExchangeAbility had been growing as well as the realisation of its true unveiled potential. Now, I'm more than happy to be addressing you as Project Coordinator and I can assure you that our team is strongly motivated to make the project grow together with you and your countries.
Contact : ea-coordinator@esn.org
Manuela Locci - Secretary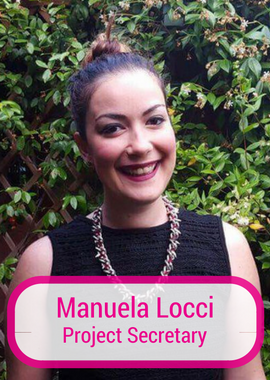 My name is Manuela Locci, I'm 26 years old and I come from Sardinia, a beautiful island in the South of Italy. I've been a member of ESN for almost 3 years and my section is ESN Cagliari. I'm currently studying Educational Sciences in the University of Cagliari. In July 2015 I became the National ExchangeAbility Coordinator of ESN Italy and after one year I can say that I'm really proud of the LCs I've worked with and their belonging sections.Since last year I had the opportunity to work closely with the previous International ExchangeAbility Team and I carefully observed its work and the growth of the project over the years. Now I'll have the great opportunity to put into practice what I learned and I'm ready to make this project shine and grow even more in the best possible way.
Contact : ea-secretary@esn.org
Nives Tomaš - Communication Officer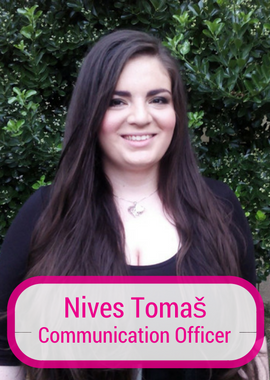 My name is Nives Tomaš, I'm 23 years old and I come from Croatia, but currently I'm a member of ESN Novi Sad. I've been a member of ESN for almost 4 years and I was active on the international level for the past two years. I'm currently doing my MA in English Linguistics at the University of Zagreb.
In October 2015 I became the International ExchangeAbility Public Relations Manager and after one year I  became even more passionate about the project. Since last year I had the opportunity to work on the visual identity of ExchangeAbility and its visibility and promotion within our Network. But after one year I felt that my job was not done, so I reapplied for the position. Now I'll have the opportunity to continue the work that I was doing, and do my best to continue making visible and promoting the project within and outside our Network.
Contact : ea-communication@esn.org
Pablo Guillerna Franco - Vice-Secretary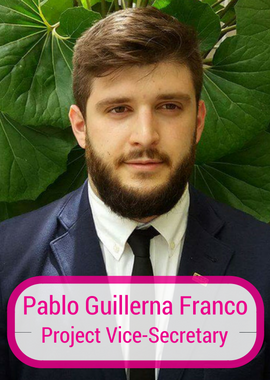 My name is Pablo Guillerna Franco, I was born in Spain but I am not a very Spanish specimen, I have been living in Finland for the last 3 years and it is currently the land I very warmly call home,  you may think I'm a bit insane but a true fact is that I love Finland! I am currently the National Representative of ESN Finland and I love ExchangeAbility, it is a project that means a lot to me, and it was my first incursion on the National Level of ESN Finland.
I have been actively involved in ExchangeAbility for almost 2 years now performing in different roles and being part of the International ExchangeAbility Team 2015/2016, I am very looking forward to see the project's development throughout this year as Flagship Project and do my best to ensure a great success as a part of the Team! I am very approachable and friendly, and love long chats and talk about many different topics! So if you feel like it, do not hesitate to drop me a message or an e-mail!"
Contact : ea-vicesecretary@esn.org
If you want to contact the team for general questions send us an email to exchangeability@esn.org and we will be more than glad to address your doubts or suggestions!